Censorship
Why does the AZ DOC think these are dangerous?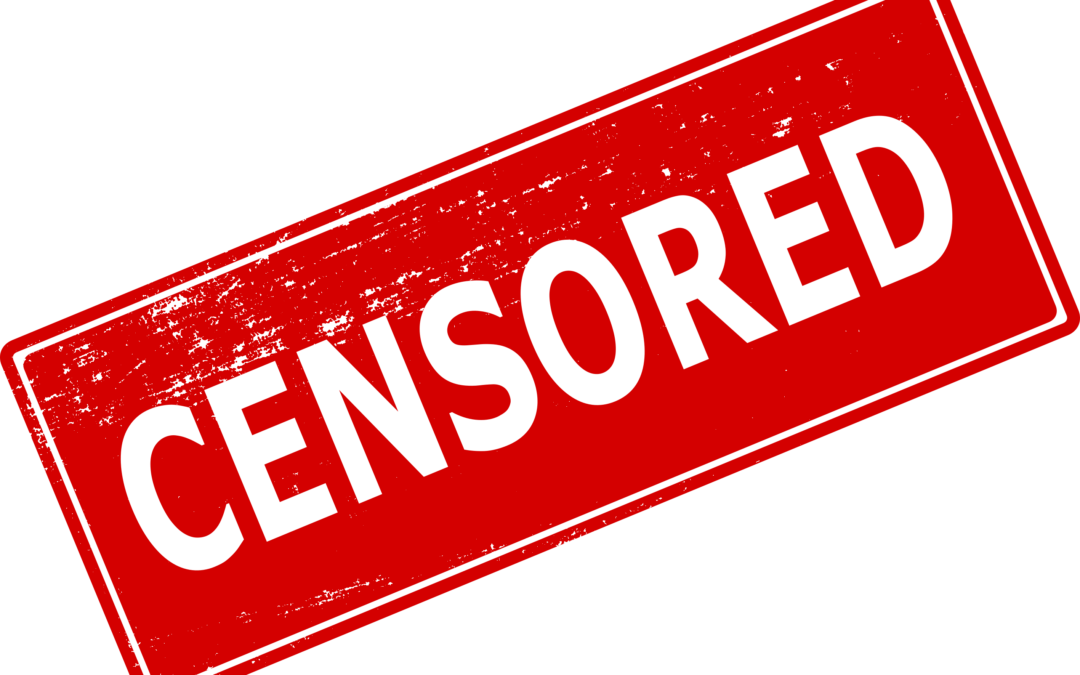 On November 13, 2019, Lauren Castle wrote this article for the Arizona Republic"
"Arizona prisons are over-censoring inmates' reading materials, judge rules
Mail clerks in Arizona prisons violated the rights of inmates by blocking access to what they deemed as "sexually explicit material" over the years, a federal judge has ruled.
Banned items included issues of National Geographic, Businessweek and The Economist.
Prison Legal News, a national publication that covers the criminal justice system, filed the lawsuit against the Arizona Department of Corrections in 2015 after the department refused to deliver certain issues to inmates.
It alleged inmates' First Amendment rights were being violated.
On Wednesday, Judge Roslyn Silver ordered the department to fix its policy in order "to establish bright-line rules that narrowly define" what content is not allowed.
According to a 2017 report by The Arizona Republic, mail clerks use their own discretion when deciding what is against policies. Silver wants the department's new policy to limit staff's discretion. 
The department must inform mail room staff of best practices and fix their policy within 60 days. 
"The department is reviewing the court's order with its attorneys and will be responding as directed by Judge Silver," Arizona Department of Corrections spokesman Bill Lamoreaux said in a statement. "

Link to article (may not work, but it's worth a try)
https://www.azcentral.com/story/news/local/arizona/2019/11/13/judge-says-arizona-prison-censorship-rule-sexually-explicit-violates-constitution-first-amendment/4180321002/
You can find additional information about the suit and judgment here: https://www.prisonlegalnews.org/news/2019/nov/6/arizona-court-grants-partial-summary-judgment-pln-censorship-suit/

One inmate (T.M.) had these books censored for nudity (none had pictures) and hostile behavior:
This one censored for nudity:
Censored for hostile behavior:
And censored for escape:
Click on the title of any of these books to go to the Amazon.com page. Read the book description or purchase*. See if you can figure out what is so dangerous about them.
*Disclaimer: These are affiliate links and the owner of this website may receive a small remuneration if you purchase from Amazon through any of these links.
by Christopher Zoukis published in Prison Legal News December, 2018
Excerpts from this article:

In addition to the many other privations prisoners experience, they are often subjected to censorship of books, magazines and even correspondence by prison officials. As the U.S. Court of Appeals for the Second Circuit wrote, "The simple opportunity to read a book or write a letter, whether it expresses political views or absent affections, supplies a vital link between the inmate and the outside world, and nourishes the prisoner's mind despite the blankness and bleakness of his environment." See: Wolfish v. Levi, 573 F.2d 118 (2d Cir. 1978), rev'd sum nom. Bell v. Wolfish, 441 U.S. 520 (1979).

Yet restrictions on books and magazines have become commonplace in prisons and jails.

The Importance of Books Behind Bars

Reginald Dwayne Betts, a critically-acclaimed poet and graduate of Yale Law School, said that when he was incarcerated, "books became magic." Now 38, he served time for a trio of felony convictions related to a car-jacking at a Virginia shopping mall when he was 16.

"When I got locked up [reading books] became magic, it became a means to an end," he stated. "It became the way in which I experienced the world, but more importantly, I think, it became the way in which I learned about what it means to be human, and to be flawed and to want things that you can't have."

Books are also a cure for chronic idleness, which the Vera Institute's Commission on Safety and Abuse in America's Prisons called one of the greatest threats to safety in correctional facilities. Victor Kersey, the Utah DOC's director of institutional programming, said "[a]nytime you keep an offender engaged and busy, they're less likely to display negative behavior."
Read the full article here:
https://www.prisonlegalnews.org/news/2018/dec/4/censorship-prisons-and-jails-war-written-word/
 We support these organizations for prison reform