Infrastructure Nightmares
Introduction to this Topic by the Editor
I need to give you a little background on Perryville so this will be more understandable. This prison was built in the early 1970's by male inmates, for male inmates. The women didn't come here until about 1990. AS in all government, the cheapest bid got the job. By all reports, this prison was raised fast, and I suspect, with the minimum of supervision of the builder/inmates. These are eye witness reports from the current women residents.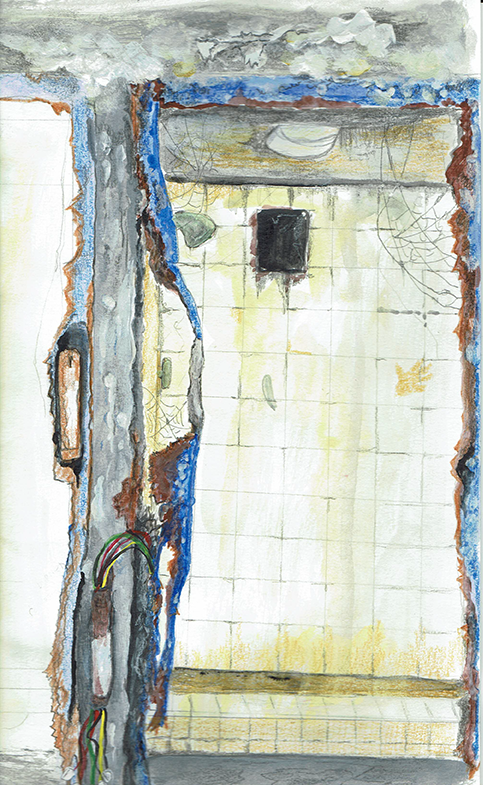 Explaining the Shower Picture
This is an accurate sketch of a real shower in "B" yard, Santa Cruz unit. Do you see the loose wires hanging in the lower door jamb? I was told they were "live" because this shower light is still on. I won't test this theory! I've tried to portray all the standing water in front of those wires. All the shower units have standing water because the drains are all plugged.
Standing water = black mold we see everywhere
When inmates complained about the condition of this shower, they just took off the door and left it open. In the shower next to this one (not pictured) is the same filth.
The regulators (hot and cold) will not engage so moving the handle from Hot to Cold does nothing. The temperature the DOC sets is what you get. In the winter the water is cold and in the summer, it's hot. The water pressure would increase dramatically if they would soak the shower heads in Lime-aWay to remove 50 years of accumulated minerals.

Our intrepid reporter from there, has this to say. "I've been on 4 units in Perryville, and have never seen such lack of dissemination of information. On every other Unit they take notes of the Townhall meeting, type it up, and post on a bulletin board for everyone to see. I've asked others who have been on Lumley a long time, and they say its always been that way. It should stop being that way. Let all the inmates know what's going on where they live."

Why ADC's continued stinginess with TP, pads, and tampons?? We don't get it. Carlos has intermittent problems with supply, Maria has complaints about them, as does Cruz. Recently, we've had letters from Lumley about supply issues. Each Lumley inmate gets 2 TPs per week delivered to them. If they need more, they are supposed to find them at the bubble. But women say officers are "always out". The same with pads and tampons. One gal wrote us, "I asked the guard in the bubble for pads, and he sullenly said 'I'm eating'," He wouldn't even put his sandwich down to pass her some pads. Unfortunately, stories like this are repeated all over the women's prison.

To Molly Gill/MGill@FAMM.org. Your article in the Republic, "This is the only way to clean up our squalid prisons", was outstanding! You hit every nail on the head. Infrastructure in Perryville is more than crumbling…it's downright dangerous to live here.
What I wouldn't give for a water safety analysis of the water that flows through the pipes. Is there any way to get one?? The guards, staff, and contractors all drink bottled water. The female ASU volunteers on Cruz were called into the yard office and told NOT to drink the water. That's just one example.
The female inmate population has an inordinate amount of cancer, stomach problems, and thyroid deficiencies than the outside public. Are the food AND water not fit for human consumption? We hope Rep. Walt Blackwell's prison oversight bill is passed. Readers, please tell your friends and family to contact Mr. Blackwell and give your support!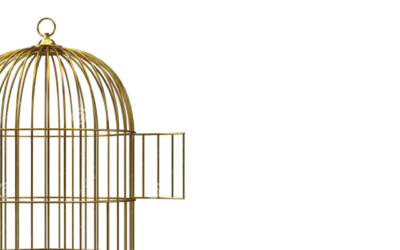 Early Thursday morning, Deputy Wardens on Maria, Lumley and Cruz, made the rounds to deliver the good news. No more all day lockdowns, kennel rec, or dehumanizing rules to break the spirit of the women! Thank you readers, and thank you to our sponsors of this website....