Infrastructure Nightmares
Introduction to this Topic by the Editor
I need to give you a little background on Perryville so this will be more understandable. This prison was built in the early 1970's by male inmates, for male inmates. The women didn't come here until about 1990. AS in all government, the cheapest bid got the job. By all reports, this prison was raised fast, and I suspect, with the minimum of supervision of the builder/inmates. These are eye witness reports from the current women residents.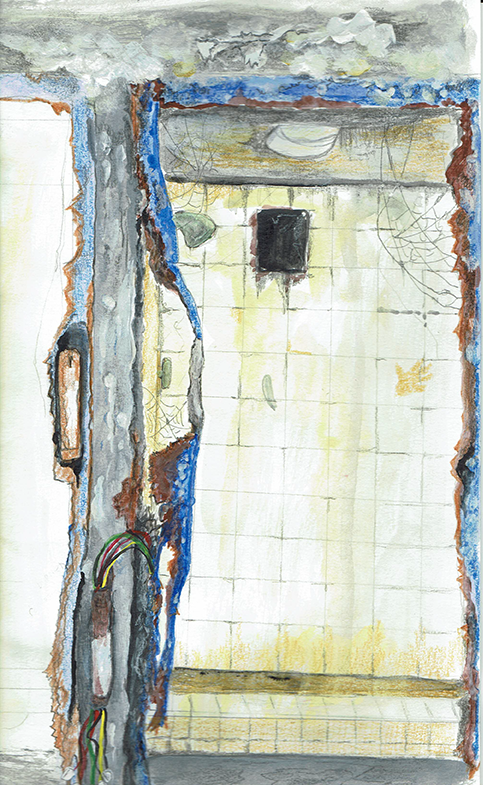 Explaining the Shower Picture
This is an accurate sketch of a real shower in "B" yard, Santa Cruz unit. Do you see the loose wires hanging in the lower door jamb? I was told they were "live" because this shower light is still on. I won't test this theory! I've tried to portray all the standing water in front of those wires. All the shower units have standing water because the drains are all plugged.
Standing water = black mold we see everywhere
When inmates complained about the condition of this shower, they just took off the door and left it open. In the shower next to this one (not pictured) is the same filth.
The regulators (hot and cold) will not engage so moving the handle from Hot to Cold does nothing. The temperature the DOC sets is what you get. In the winter the water is cold and in the summer, it's hot. The water pressure would increase dramatically if they would soak the shower heads in Lime-aWay to remove 50 years of accumulated minerals.

I was escorted to Isolation room #1 with contagious Shingles.
This is how Peaville organizes it's hospital center, located on Lumley unit. IPC (Inmate Patient Care, short-term stays), is next to the SNU (Special Needs Unit, long-term care), and the Isolation rooms are within IPC. There is this big sign 'ISOLATION, Do Not Enter Without Authorized Staff!' It's a typical wide hospital door, inside is bed, sink, toilet, and exam area.
I must admit, I didn't notice the lack of a doorknob until I was in bed. Every time nurses or doctors enter, they have to remove the Kotex, and push it between the door and door jam to keep the door closed! So if you have a patient with a communicable disease, like Covid, you're just a Kotex pad away from spreading it!!! What!?
Again, let me remind you of the DOC's $1.3 Billion dollar budget…….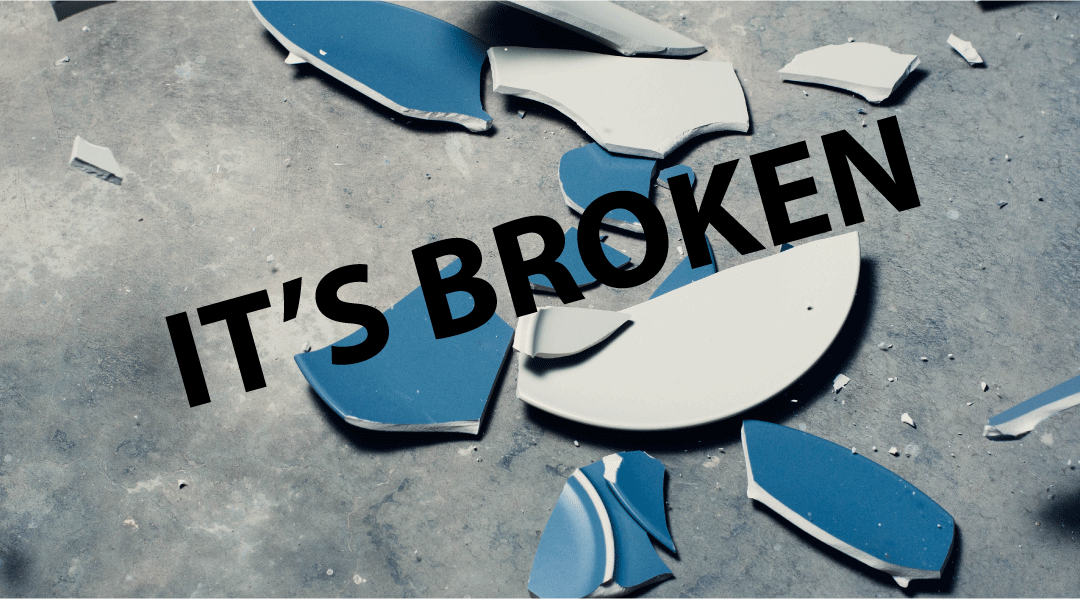 The recipient of this letter asked the inmate where infrastructure money should go for this years budget.–Ed.
"Sorry I didn't get back to you in time for your meeting, but our Wi-Fi was down and it just now came back on:

Re: Locks. I've consulted gals on Cruz and Maria, and have not heard from them yet. A year ago I was on both those units, and Maria's was in good shape but there were quite a few broken ones on Cruz. On Lumley, just about everything is broken…I'm on A yard and every single cell has to be manually keyed out….this yard had the automatic system ripped out a long time ago. But that doesn't mean the locks are 'broken', it just takes a long time for the guards to key us out. I try not to think about a fire."

"Now, what has been an ongoing problem in Peaville is SHOWERS. Do you remember the watercolor painting I did of a Cruz shower? All showers in the units that are 2 man cells are deplorable. Even shinnsplints was quoted in the press as saying, "These are the worst showers I've ever seen anywhere." Boy howdy. Every town hall on any unit has the ubiquitous question, "When are you going to fix the showers." The answer is universally the same, "We don't have the budget for that." They can't even buy shower curtains???? Today I took a shower in a broken tile, covered by broken drywall, filthy shower covered in mold and rust with no shower curtain. 95% of all showers have a broken regulator, which means there is no way to adjust the temperature of the water. About 40% are closed due to plumbing failure, which makes showering a competition among women. With no curtains, the girls stick Kotex on the window so the guards don't get a free show. Of course, the men rip them off because it's a *security issue*…..uh-huh."

"If shinnsplints is really allocating serious money on infrastructure, he should start with showers. Because the plumbing is so bad in Peaville, and the showers leak copious amounts of water, the concrete is dissolving to the point of exposing the rebar. Some stairs and top tiers will collapse soon….its that bad. "

"Where do these clowns spend 1.3 BILLION dollars? I've been here 12 years and all I've seen is a downward spiral of programs, education, and crumbling infrastructure. Tell me how your meeting went."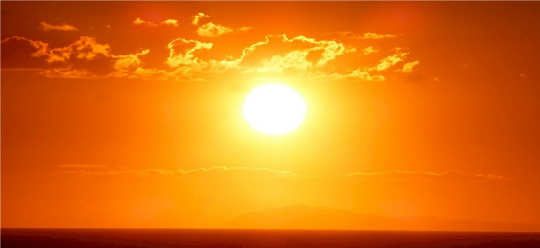 Ever since the two men escaped a few months ago, new draconian policies have been implemented….. for the women too. Apparently, Director Shinn(splints), thinks that taking away acrylic paint, thermal underwear, and any freedom of movement, will discourage future escapes.
The latest restriction is having to be ESCORTED everywhere, and I mean everywhere. Keep in mind readers, that the DOC is woefully short-staffed. This means that ladies stand in the hot sun waiting a long time for an 'escort' to chow, medical, ice call, class, work, or anything. Then when they get to their destination, they wait as long as an hour to walk back. This is especially hard on the elderly and people with disabilities.
There WILL BE medical emergencies if they keep up this nonsense through the summer.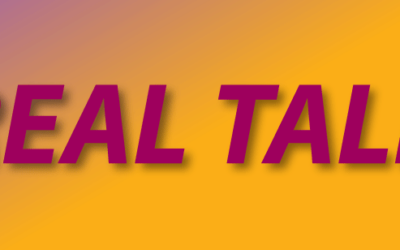 PW: 'So tell me how P.R.E.A. has changed life for women in prison. It was created to stop the rape of female inmates. "It didn't do a damn thing. Women are still subjected to sexual assault here. I read where something like 80% of female prisoners have been sexually...