Infrastructure Nightmares
Introduction to this Topic by the Editor
I need to give you a little background on Perryville so this will be more understandable. This prison was built in the early 1970's by male inmates, for male inmates. The women didn't come here until about 1990. AS in all government, the cheapest bid got the job. By all reports, this prison was raised fast, and I suspect, with the minimum of supervision of the builder/inmates. These are eye witness reports from the current women residents.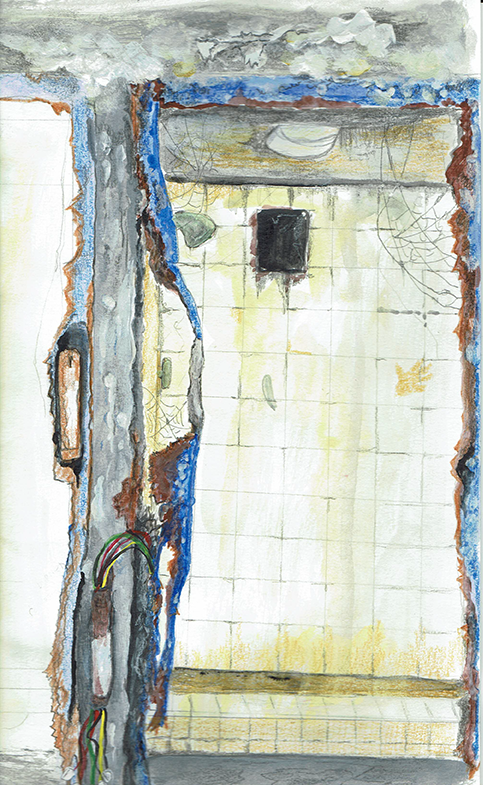 Explaining the Shower Picture
This is an accurate sketch of a real shower in "B" yard, Santa Cruz unit. Do you see the loose wires hanging in the lower door jamb? I was told they were "live" because this shower light is still on. I won't test this theory! I've tried to portray all the standing water in front of those wires. All the shower units have standing water because the drains are all plugged.
Standing water = black mold we see everywhere
When inmates complained about the condition of this shower, they just took off the door and left it open. In the shower next to this one (not pictured) is the same filth.
The regulators (hot and cold) will not engage so moving the handle from Hot to Cold does nothing. The temperature the DOC sets is what you get. In the winter the water is cold and in the summer, it's hot. The water pressure would increase dramatically if they would soak the shower heads in Lime-aWay to remove 50 years of accumulated minerals.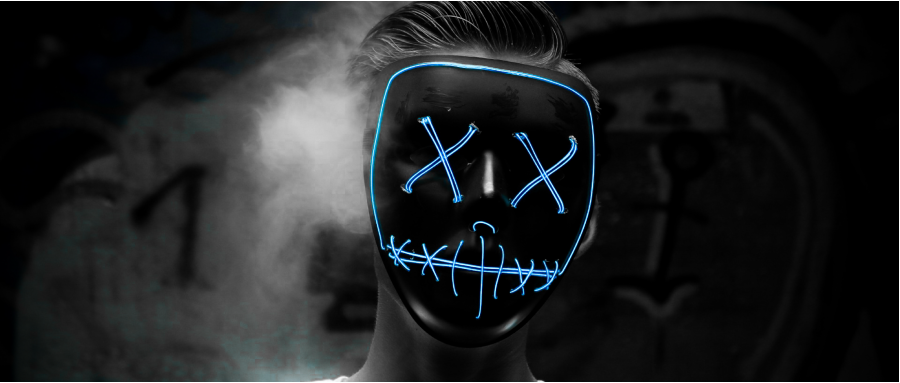 We received so many emails and letters from Lumley Unit, we're going to split it up into short, individual, stories.
#1. "I thought this new dude, Deputy Warden Bendel, would make his draconian rules temporary. Rules like being escorted everywhere by a staff member. It will be a year in April, and he hasn't let up a bit. He cracks down harder and harder. About the only place you can travel unescorted is your own bathroom."
#2. "I've been on every Unit in Perryville, and Lumley, run by Taliban, is the most oppressive Unit there is. This man is brutal in his attitude toward women. There is no Redemptive justice, only Punitive Justice, in his world."
#3. "I'm worried about my roommate. When she gets anxious she hurts herself. We have been on Lumley for 4 months now, and I can see the razor marks on her arms. While we were on Cruz she had a good counselor and she stopped cutting herself. Here, there are no programs or recreation, so she dives inward into her dark space. She went to a mental health counselor here, and all they gave her was a coloring book. I'm afraid of what she'll do when I leave the room."
#4. "I feel totally stripped of any dignity I had before I transferred to Lumley. The atmosphere here is dark and oppressive. The women never smile, they go about their chores in a zombie-like countenance. The officers constantly gripe about their boss, (Bendel) and plot to get another job. Sometimes I think this place is cursed. The man they named this Unit for was stabbed to death by a male inmate. In 2009 a woman was roasted alive in the hot August heat till she died. No water, no shade. There have been many more deaths here than other units….it's creepy."
#5. " I wrote the Governor that I want the lethal injection. Better dead than dying here every day."
#6. "When was the last time I was told to walk in a single line? Kindergarten? Maybe. When Taliban Bendel tells you to march, you MARCH. No getting out of line ladies. March and escorted to chow, shopping, medical, " recreation ", property, and all points north and south. And if you get out of line you have to go back to the yard and do it all over again. It gets pretty bad in 112-degree heat. We are done with our medical appointments after 45 minutes, but it can take 3 hours to get back to our rooms. We are so short-staffed that we can wait hours for an officer to march us back to our yard. We are treated like pond scum."
#7. "I haven't had any rec time since I got here a year ago. Not because I haven't been offered. But I'm not a dog, and only dogs rec in kennels. Four " kennel" cages for your recreational pleasure. I long to walk the track and play softball again on main yard, but alas, no. There's only so much abuse a person can take."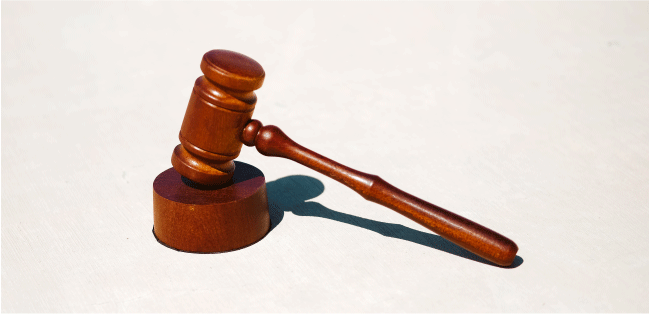 (For gavel to gavel coverage, see Jimmy Jenkins reporting for the Arizona Republic.)
Psychologists, wardens, medical workers, and the prisoners themselves, testified for a month in this health care trial. On the last day of the trial, the court heard from Centurion's vice-president, Tom Dolan. Dolan said he advised prison officials that Centurion needed to increase staffing by 15%, and the prison did nothing. For this failure, many prisoners died preventable deaths for not getting basic medical and mental health care.
Despite YEARS of failing to live up to court-ordered standards, repeated fines, and sanctions totaling millions of dollars, Director Shinn got on the stand and had the nerve to say, "Prisoners often have greater access to care than I do as a private citizen.". He said that under oath believe it or not! Shinn admitted that health care costs had doubled for the DOC since the privatization of services more than a decade ago. He also described the difficulties of providing prison health care as, "Almost like a battlefield."
The ruling by Judge Silver might not take place until March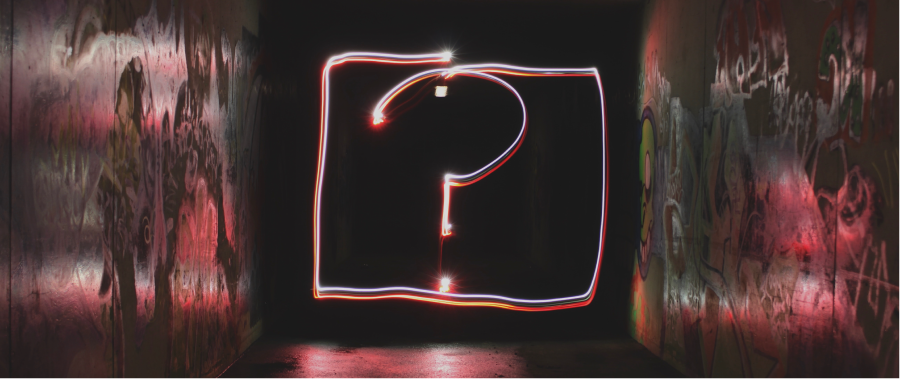 300 women ask to leave Lumley: Like lemmings to the sea, these gals fought to get out of Lumley. The opportunity arose when the COIV asked for volunteers to transfer to another Unit, like Santa Cruz. This COIV was inundated and overwhelmed with requests! This should give the staff, especially DW Taliban Bendel, that they run a sh*t show. We bet they don't do a darn thing differently
And it's no wonder why!
Only Lumley women are humiliated with marching single file everywhere they go. Taliban Bendel strikes again in his war against medium custody women. Not only are they still 'escorted' wherever they go on the Unit, but now he antagonizes them further by making them march in a straight line. Does Bendel think this is the military? A prisoner of war camp? Kindergarten? In our opinion, this DW is a misogynist….a hater of females. Why else would he humiliate Lumley residents?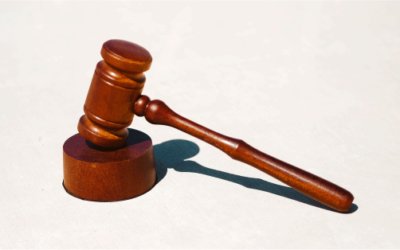 (This story by Jimmy Jenkins in conjunction with The Marshall Project. Get updates on the trial through The Marshall Project on Facebook or Twitter) This trial pits Arizona DOC against its prisoners, who argue that the medical services they receive are so poor, they...